My Blog
Posts for tag: cosmetic dentistry
By Hankins and Herrin Family Dental
November 20, 2018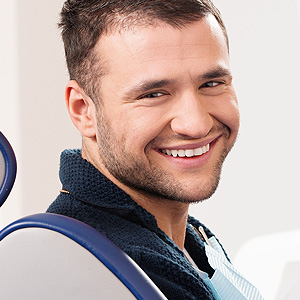 Our main focus as your dentist is to keep your teeth and gums healthy and functional. But there's another important aspect of care — your teeth's appearance. It's not just a superficial concern: your smile can have a profound effect on your self-image, as well as your personal and professional relationships.
This is the realm of cosmetic dentistry: served by both specialists and general dentists, it focuses on altering your teeth's appearance with treatments as basic as teeth whitening or as comprehensive as dental implants. The goal, however, is the same: a new, more attractive smile.
In a way, cosmetic dentistry begins with you and oral hygiene. The twin tasks of brushing and flossing to remove dental plaque not only lowers your risk for tooth decay or periodontal (gum) disease, they also improve the appearance of the tooth surface. There are, however, circumstances where otherwise healthy or repaired teeth may need extra cosmetic attention due to chipping, misshape or staining. In these cases, a truly cosmetic approach may be necessary.
One approach is to cover a tooth's blemishes. Veneers, for example, are thin, layered pieces of dental porcelain shaped and colored like natural teeth that are bonded to the outside of an unattractive tooth. In other cases, a tooth may require a life-like porcelain crown that completely covers it to gain the same effect.
Missing teeth, of course, pose a different challenge, but here there are a wide range of solutions: dental implants, fixed bridgework or removable full or partial dentures. Advancements in dental materials and techniques can produce new teeth that are so life-like and natural that they're imperceptible from the real thing.
 These and other measures like orthodontics can all be used to turn a smile you find embarrassing into one you're confident to share with the world. It begins, though, with both you and us taking a good, close look at your current smile — a smile analysis, if you will.
After assessing both your current needs and your expectations for change, we can develop an appropriate treatment plan. It might be quite simple or with multiple treatment stages, but it will be the best plan for you. Through cosmetic dentistry we have the means to help you achieve a new, more confident smile.
If you would like more information on the many ways to transform your smile, please contact us or schedule an appointment for a consultation. You can also learn more about this topic by reading the Dear Doctor magazine article "Cosmetic Dentistry: A Time for Change."
By Hankins and Herrin Family Dental
January 06, 2018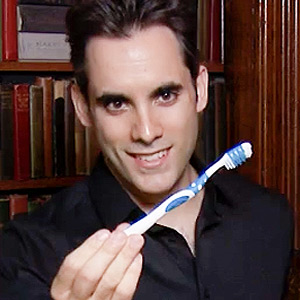 Magician Michel Grandinetti can levitate a 500-pound motorcycle, melt into a 7-foot-tall wall of solid steel, and make borrowed rings vanish and reappear baked inside bread. Yet the master illusionist admits to being in awe of the magic that dentists perform when it comes to transforming smiles. In fact, he told an interviewer that it's "way more important magic than walking through a steel wall because you're affecting people's health… people's confidence, and you're really allowing people to… feel good about themselves."
Michael speaks from experience. As a teenager, his own smile was enhanced through orthodontic treatment. Considering the career path he chose for himself — performing for multitudes both live and on TV — he calls wearing an orthodontic device (braces) to align his crooked teeth "life-changing." He relies on his welcoming, slightly mischievous smile to welcome audiences and make the initial human connection.
A beautiful smile is definitely an asset regardless of whether you're performing for thousands, passing another individual on a sidewalk or even, research suggests, interviewing for a job. Like Michael, however, some of us need a little help creating ours. If something about your teeth or gums is making you self-conscious and preventing you from smiling as broadly as you could be, we have plenty of solutions up our sleeve. Some of the most popular include:
Tooth Whitening. Professional whitening in the dental office achieves faster results than doing it yourself at home, but either approach can noticeably brighten your smile.
Bonding. A tooth-colored composite resin can be bonded to a tooth to replace missing tooth structure, such a chip.
Veneers. This is a hard, thin shell of tooth-colored material bonded to the front surface of a tooth to change its color, shape, size and/or length; mask dental imperfections like stains, cracks, or chips, and compensating for excessive gum tissue.
Crowns. Sometimes too much of a tooth is lost due to decay or trauma to support a veneer. Instead, capping it with a natural-looking porcelain crown can achieve the same types of improvements. A crown covers the entire tooth replacing more of its natural structure than a veneer does.
If you would like more information about ways in which you can transform your smile, please contact us or schedule an appointment for a consultation. You can also learn more about the techniques mentioned above by reading the Dear Doctor magazine articles "Teeth Whitening," "Repairing Chipped Teeth," and "Porcelain Crowns & Veneers."
By Hankins and Herrin Family Dental
November 02, 2016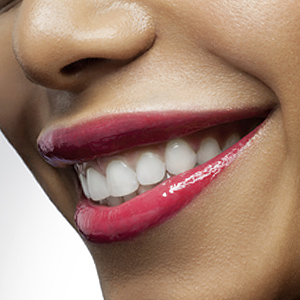 One of the most important aspects of social interaction is smiling, showing others we're confident and outgoing. Â Many people, though, are hesitant to use this important social skill because their teeth are unattractive.
But even the most unattractive teeth can be dramatically transformed through cosmetic dentistry. Here are 5 prominent ways we can restore beauty to your problem teeth.
Enamel shaping. Sometimes teeth can have an irregular shape that makes them stand out like a sore thumb. With this "sculpting" technique, we remove very small amounts of enamel, the outer protective layer of a tooth, which improves the tooth's overall shape without harming it.
Bonding. Recent developments in acrylics now make it easier to repair chipped, broken or decayed teeth with minimal preparation. The acrylic material can be molded to resemble a natural tooth and colored to precisely match its shade and that of neighboring teeth. It's then bonded to the tooth with a durability that can last through years of daily biting and chewing.
Veneers. These thin layers of dental porcelain are bonded to teeth to cover minor defects. Otherwise healthy teeth that are slightly chipped, stained or a bit out of alignment can get a more attractive "face" that's durable and lasting.
Crowns and Bridgework. Sometimes teeth are too heavily decayed or lost altogether to use bonding or veneers. With porcelain dental restorations that have a strong inner core and an outer life-like appearance, we can completely cover an individual damaged tooth with a custom-made crown or replace one or more missing teeth with fixed bridgework.
Dental Implants. Introduced over thirty years ago, implants are a popular tooth replacement choice. Â Its inner titanium post is surgically inserted into the jaw where bone cells grow and adhere to it to form a strong, lasting bond. Implants can be used for single teeth or as supports for fixed bridgework or removable dentures.
Regardless of your teeth's appearance problems, cosmetic dentistry has a solution. The first step is a comprehensive examination — from there we can advise you on the best options for turning your embarrassing smile into a more beautiful and confident one.
If you would like more information on the various techniques for smile transformation, please contact us or schedule an appointment for a consultation. You can also learn more about this topic by reading the Dear Doctor magazine article "Beautiful Smiles by Design."